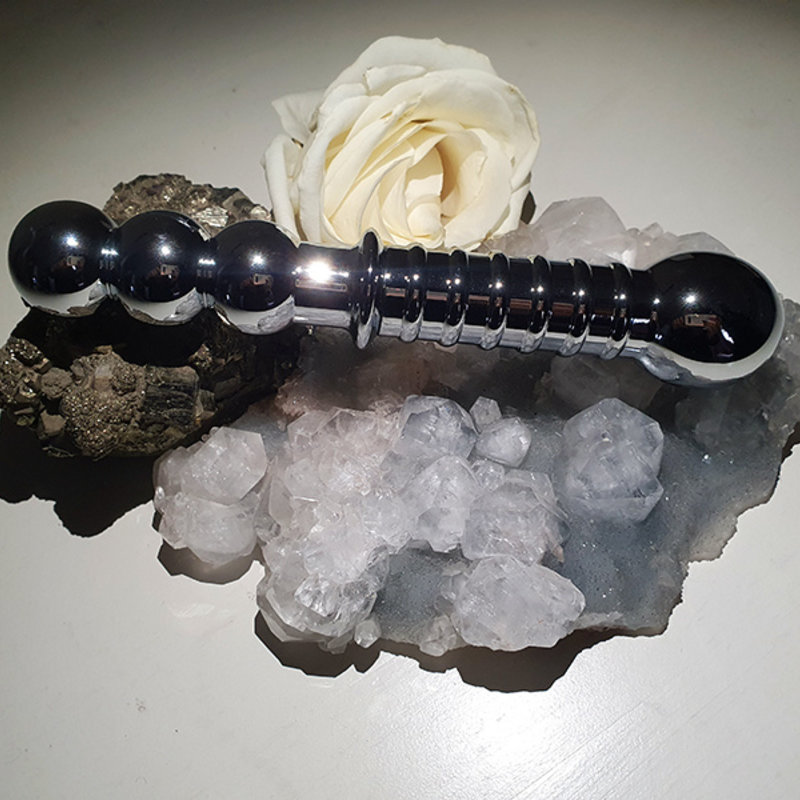 Size: 190 x 35 mm

Weight: 240 gr

Material: ribbed steel made out of aluminum alloy
Read more
We ship on: Monday, Wednesday & Friday
Personal attention
Packed with love
Free shipping from €100 in NL
The moment I held her in my hands her name came through: Sophie, a steel dildo every good girl should add to her collection. Sophie is playful, soft (especially for a metal wand) and feels like your personal magic wand. She has so many different aspects, all worth discovering in your own Sacred Space and divine timing. 
—------
The name Sophie has always felt special to me. If I would have had a little baby girl I would have called her Sophie. Sophie to me sounds wise, playful and very Parisien. 
Sophie helps you open up to all the hidden aspects of your soul. She helps you tune into your passion, brings out talents you forgot even existed inside you and most of all helps you return to the real you. 
Not your girl-next-door version.
Not the perfect daughter-in-law
And not the woman who keeps all balls in the air. 
She not only helps you find the real you again but most of all supports you in trusting her again. With all her different aspects she opens the different aspects of your soul's journey that are ready to be discovered. A true gem for your personal yoni wands collection.  
Reviews
There are no reviews written yet about this product.
Newsletter