Waning Crescent Moon aura spray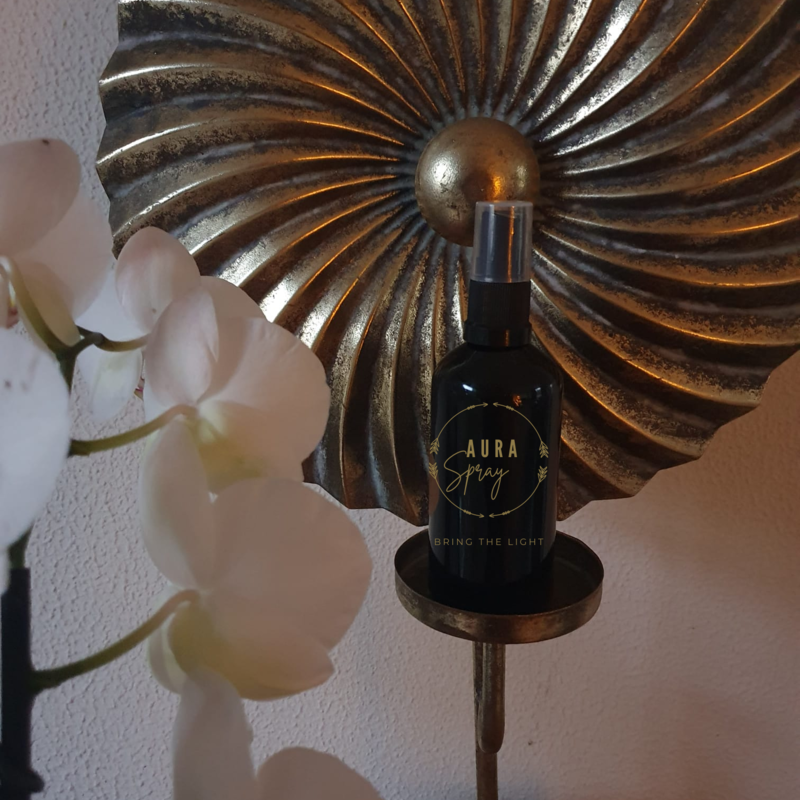 Waning Crescent Moon aura spray
Waning Crescent Moon aura spray 100 ml with Celestine stone and essential oils:

Vanilla, Magnolia, Palo Santo and Frankincense
Read more
We ship on: Monday, Wednesday & Friday
Personal attention
Packed with love
Free shipping from €100 in NL
The SHE Waning Crescent Moon aura spray 100 ml with Celestine stone and essential oils: Vanilla, Magnolia, Palo Santo and Frankincense. This spray helps you let go of control, every time your inner darkness arises and it's time to do some shadow work. Every time you face your shadow it will be easier to surrender to your softness.  
Helps to let go of control and trust.

Realigns with a deeper level of surrender. 

Welcomes you home every time you seem to lose your grip.
Our SHE Waning Crescent Moon aura spray is created under the loving and healing energy of the Waning Crescent Moon. I really called in the freshness and positive energy of new beginnings. 
Waning Crescent Moon is just before the new moon and really asks you to take the time to reflect, look inwards and surrender to what comes to the surface in these three days. This time is more for the observer than the warrior. Less action and just let this spray naturally open your aura field to helpful insights and inspiration. 
Just before the New Moon arrives, she offers you the chance to look back and reflect to see how far you have come. With this aura spray I set the intention to enlighten your Sacred Space. A spray that will easily help you tune into your deepest heart's desires. 
This aura spray is created within a healing gemstone grid of rose quartz, fire quartz and my favorite Empress dragon. 
Affirmation: I open my heart, reflect and know I am worthy of all I desire and more. 
How to use: Spray in your aura and energetic body field. Close your eyes and take a moment to really smell the different scents of your spray. This way your brain will know all is well and you will immediately feel the calming and loving effects of this spray. 
Use as many times as you want and take it with you wherever you go.  
Our healing sprays are specifically designed to support you on your journey as a wild, magic and sexually healed woman in modern times. 
Ingredients: 
Waning Crescent Moon water: To activate your magic spells and help manifest with more ease, joy and pleasure. 
Celestin: deepens your connection with the divine. 
Magnolia: is basically heaven in a bottle. Energizes body and mind.
Vanilla: has a luxuriously rich, slightly sweet aroma that enhances the experience of virtually any other essential oil.
Palo Santo: shows you how to stay present and connect with your surroundings, so you can quit rushing through the day. 
Frankincense: helps to regulate fear and deeply anchors. 
Alcohol
Reviews
There are no reviews written yet about this product.
Newsletter