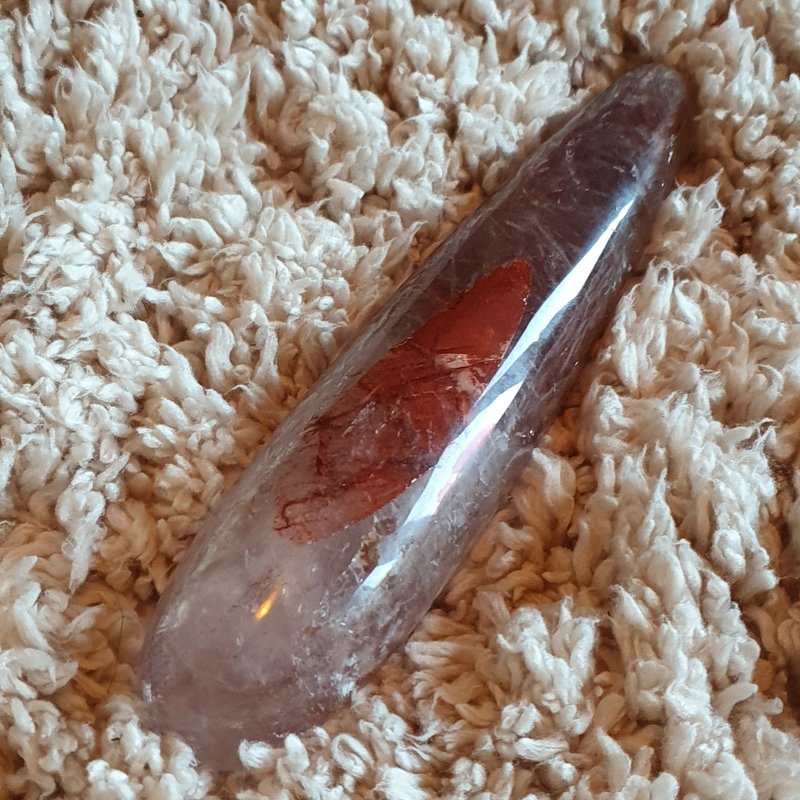 Size: 19 x 2-4,5 cm

Entrance 2 cm

Thickest point: 4,5 cm



Weight: +/- 470 gr

Material: Hematite quartz (Pink Fire azztulite)
Read more
We ship on: Monday, Wednesday & Friday
Personal attention
Packed with love
Free shipping from €100 in NL
Your ever unfolding rose yoni wand is loving and powerful at the same time. She can be used for those moments when you really want to trust that life happens for you and not against you. She helps you surrender to the Divine and the ultimate wisdom of your own heart and yoni.
—------
Hematite quartz opens your heart, yoni and total energetic body to the divine love. The ultimate unconditional love and surrender to your life's path. She helps you heal deep conditioning and reclaim your true power. 

Her energy is one of deep, universal love. She helps you trust on a deeper level in yourself and the universe as your ultimate guide in life. Love heals all your wounds and this crystal helps you surrender to her soft touch. She fills you and your energetic body with love, pure love. 

In these transitions from 3D to 5D, this yoni wand should not be missing on your altar or in your sacred space. Love is always the answer. Invite her into your life and let her magic touch your heart. 

Please note that the yoni wands are carved from raw crystal and each crystal is uniquely made. They are buffed and polished to be as smooth as possible. It is normal and natural to have natural inclusions present; differences in colors within a crystal; and minor surface imperfections. As long as there are no jagged edges or sharp fractures, your yoni wand is safe to use.
Reviews
There are no reviews written yet about this product.
Newsletter