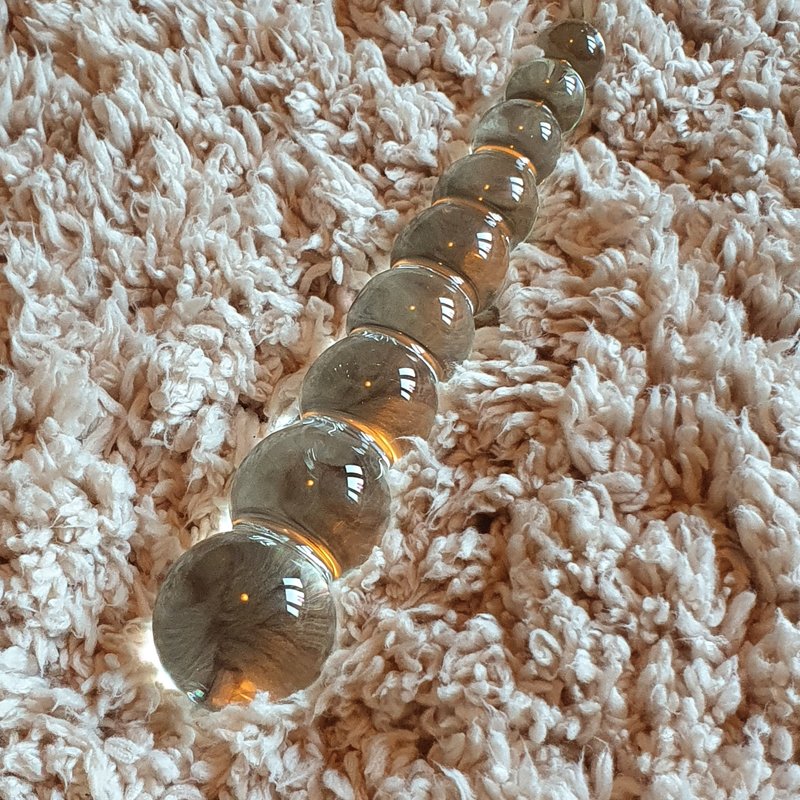 Size: 21 x 3,6 cm

Weight: 255 gr

Material: borosilicate european glass
Read more
We ship on: Monday, Wednesday & Friday
Personal attention
Packed with love
Free shipping from €100 in NL
The Unicorn is made from european borosilicate glass. Cindy started her de-armouring journey with this glass wand. Crystal yoni healing wands are amazing, all in their unique way, but to start we can advise glass. Glass is neutral and doesn't bring the energy of a specific crystal. Therefore you can experience whatever needs to be experienced first before you take in the energy of a crystal as well.

The Unicorn glass wand is amazing. She has the comfort of a small entrance and she can fill your whole yoni due to her length and thickness at the end. When you hold her in your hands you can immediately feel her magic wand energy.

Like a true magician she finds her way with lots of love and tenderness. When you de-armour your yoni and cervix you will experience her excellent Unicorn energy.
Reviews
There are no reviews written yet about this product.
Newsletter