Shop all you need for your Yoni Healing now - Check out our collection of yoni eggs and pleasure wands
Yoni Healing - The most important Journey in your Feminine Healing
Check out our complete Yoni Healing collection 
At Sexual Healing Empire we place the highest value on quality products that are created and made with and from the right intuïtive, healing energy. Products by women, for women. Your Yoni is one of the most - if not the most - delicate and precious part of our feminine body. 
She is a true gift, pleasure portal and the most final part of your creation and birth process. Over and over again. At SHE we want you to treasure and honour your Yoni with the best Yoni Healing products that always feel like true gifts when you receive them in the Sacred Space of your own home.


Your Yoni deserves only the best
At Sexual Healing Empire you find all you need for your Yoni Healing. Our range includes the most beautiful and extraordinary Yoni Healing tools. All for you, so you can experience more ease, pleasure and the safety of high quality items during your Sacred Sexual Practices. 
Do you already have an idea about what suits you best at this moment? Then check out our different yoni eggs or be surprised by our special Pleasure Wands. Every healing and transmission desires her own crystal energy. Therefore we offer yoni eggs in many different crystals.  
Our Pleasure Wands are available in crystal, glass and metal. Whether you desire a beautiful wand for your cervix dearmouring or for your G-spot when you are ready for more Pleasure and Abundance to come into your life. 
Of course, we have also thought of those times when you want to give yourself a fantastic gift or just know that you want to give the High Priestess in yourself all the space you need. Our High Priestess Pleasure Wands and Yoni Eggs are the best of the best and of course also available for various forms of Yoni Healing. 
Shop your Yoni Healing products quickly and easily at SHE
Choose your favorite Yoni egg or Pleasure Wand and receive it quickly and beautifully packed anywhere you desire around the world. SHE ships on Mondays, Wednesdays and Fridays. Besides this you will regularly discover great discount offers or beautiful, new items so we can keep surprising you. So shop your Yoni Healing items quickly and easily at Sexual Healing Empire!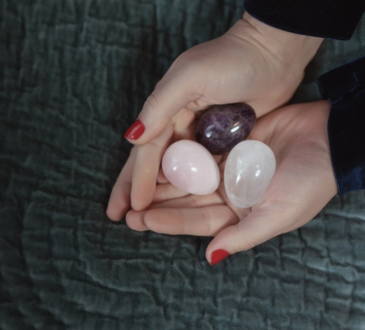 Yoni eggs are a must have for every woman on her sexual healing path. When I started my deep healing of sexual trauma and feeling safe in more pleasure, yoni eggs were my go to.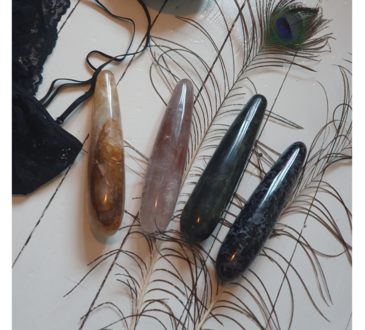 AWAKEN YOUR YONI AND EMBODY YOUR TRUE (SEXUAL) POTENTIAL

At SHE we offer crystal and glass yoni healing wands. Our luxury wands are selected especially for your pleasure and sexual healing. Yoni healing wands strengthen the relationships with yourself.