Bring the Light aura spray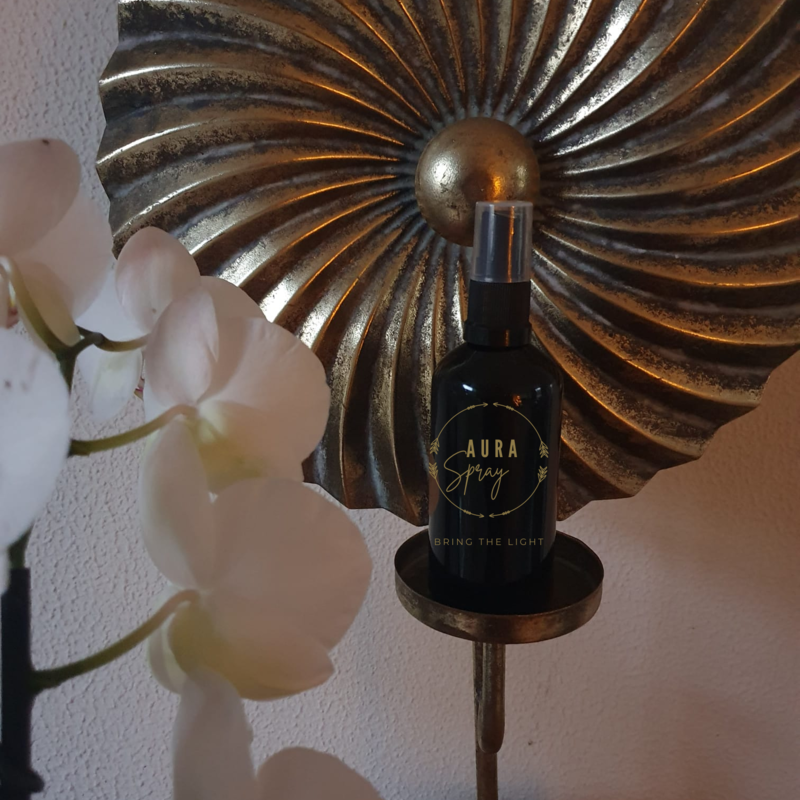 Bring the Light aura spray
Bring the Light aura spray 100 ml with moonstones and essential oils:

lavender, ylang ylang, orange and frankincense.
Read more
We ship on: Monday, Wednesday & Friday
Personal attention
Packed with love
Free shipping from €100 in NL
The SHE Bring the Light aura spray helps you tune into your inner light with ease and opens your heart to let go of energetic heaviness.
Fills your whole aura with divine love and uplifting energy. 

Helps you return to the safety within your own heart and body. 

Brings light and supports you with deep trust in divine timing. 
Created in the energy of the Waxing Gibbous Moon. I have always loved these three darker days before the moon becomes her fullest self. Waxing Gibbous Moon brings us so many hidden treasures. 

In her light everything where you withhold yourself of your desires becomes visible. Waxing Gibbous Moon shows where you can let go of energetic heaviness and what is no longer aligned with your desires.  

Bring the Light helps you see the magnificence of this energy instead of losing yourself in the dark. The moment I let go of resistance and learned how to work with the darker phases of the moon, was when I found so much more ease, joy and pleasure in my life, relationships and overall manifestations. 

Bring the Light aura spray is created within a healing gemstone grid of Pyriet, Rose quartz, Pinkfire Azeztuliet and yellow & green Jade. 

Affirmation: I am light. I open my heart, I surrender and always know the next step to fulfill all my heart's desires. 

How to use: Spray in your aura and energetic body field. Close your eyes and take a moment to really smell the different scents of your spray. This way your brain will know all is well and you will immediately feel the calming and loving effects of this spray. 

Use as many times as you want.
Take it with you wherever you go.  
Our healing sprays are specifically designed to support you on your journey as a wild, magic and sexually healed woman in modern times. 

Ingredients: 
Moon water: To activate your magic spells and help manifest with more ease, joy and pleasure. 
Moon stone: nourishes, awakens your sexual energy and washes negativity away. 
Lavender: cleanse negative energy and helps to calm the mind 
Ylang ylang: calms the mind and re-activates your sexual energy 
Orange: brings fresh energy and happiness 
Frankincense: helps to regulate fear and deeply anchors. 
Alcohol
Reviews
There are no reviews written yet about this product.
Newsletter