"Kusje op je voorhoofd en weer door" aura spray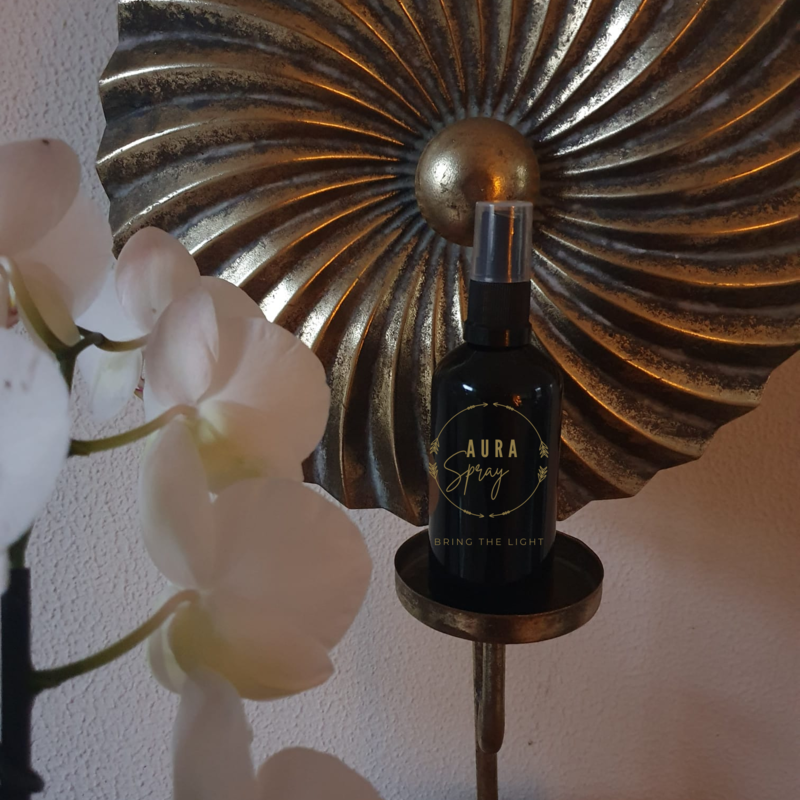 "Kusje op je voorhoofd en weer door" aura spray
Kusje op je voorhoofd en weer door" aura spray 100 ml with moonstone and celestin stone and essential oils:

Angel Blend, Magnolia and Frankincense
Read more
We ship on: Monday, Wednesday & Friday
Personal attention
Packed with love
Free shipping from €100 in NL
The SHE "Kusje op je voorhoofd en weer door" aura spray 100 ml with moonstone and celestin stone and essential oils: our Angel Blend, Magnolia and Frankincense. This spray wanted to come through for those special moments where you just need some extra support. "Kusje op je voorhoofd en door", is a dutch sentence I have said to many clients at so many special moments. Let me tell you all about this spray.  
Brings comforts like only the arms of a healing grandmother energy can. 

Calms the nervous system

Opens your hearts and helps in prioritizing your energy and desires.
Created with energized New Moon water. This spray kept coming through during client calls and in other moments when it didn't feel like the "perfect time". How funny our mind can be…When I made the time and connected with her energy, her vibe was clear:
Comforting like your favorite blanket AND clear as f* for your desires and inner truth. 
This spray carries the interesting combination of both feminine energies. "Kusje op je voorhoofd en weer door" to me feels the same. This dutch sentence can be translated as: 
A kiss on your forehead and go go go. Don't make the world wait any longer. Your voice is needed. Your passion is wanted. Your inner truth will change lives. You got this, now go! 
While creating this auraspray I felt really connected to my grandmother, who always felt like a mother to me. She was always there for me, loved me like nobody else did and gave me the unconditional support that only a loving, wise woman can. 
The needed essential oils presented themselves in a second and the moment I smelled the combination, it reminded me of the warm perfume my grandmother used to wear. 
Affirmation: I am amazing. I expect miracles. I am worthy of all my desires. 
How to use: Spray in your aura and energetic body field. Close your eyes and take a moment to really smell the different scents of your spray. This way your brain will know all is well and you will immediately feel the calming and loving effects of this spray. 
Use as many times as you want and take it with you wherever you go.  
Our healing sprays are specifically designed to support you on your journey as a wild, magic and sexually healed woman in modern times. 
Ingredients: 
New Moon water: To activate your magic spells and help manifest with more ease, joy and pleasure. 
Celestin: deepens your connection with the divine. 
Moonstone: nourishes, awakens your sexual energy and washes negativity away.
Angel blend: brings immediate support and a loving, warm energy to the nervous system.
Magnolia: is basically heaven in a bottle. Energizes body and mind.
Frankincense: helps to regulate fear and deeply anchors.
Alcohol

Reviews
There are no reviews written yet about this product.
Newsletter