Kill the Demon Aura Spray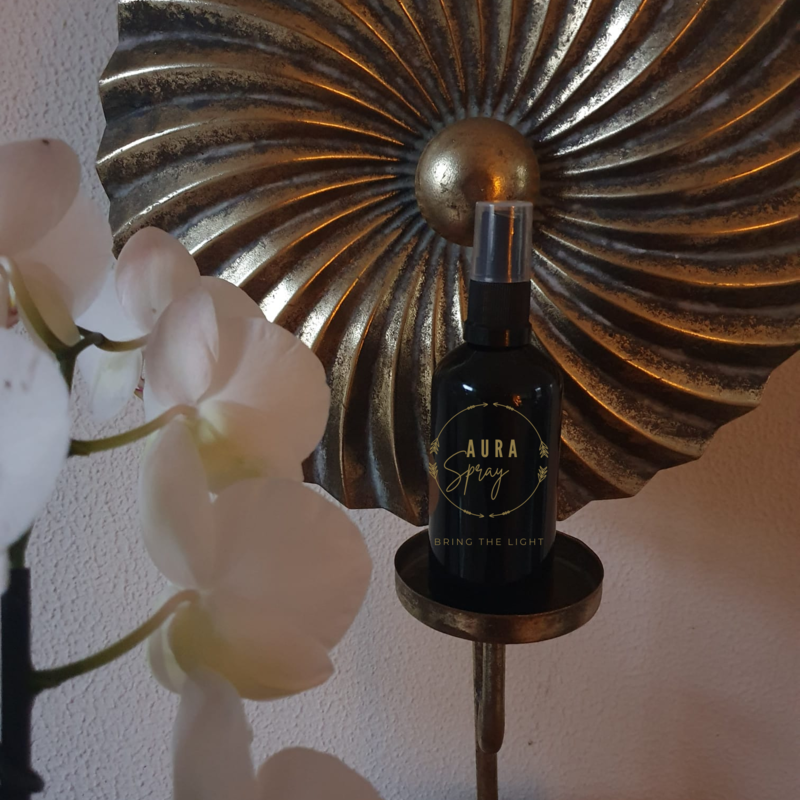 Kill the Demon Aura Spray
Kill the Demon Aura Spray, with garnet, rhodochrosite and essential oils: pepper, clover, jasmine and our blend gratitute & your highest potential.
Read more
We ship on: Monday, Wednesday & Friday
Personal attention
Packed with love
Free shipping from €100 in NL
Kill the Demon Aura Spray, with garnet, rhodochrosite and essential oils: pepper, clover, jasmine and our blend gratitute & your highest potential. This powerful SHE Aura Spray helps you through more difficult healing transmissions and clears your aura field of energetic heaviness that no longer belongs.
During one of my own rituals, I noticed an entity in the ritual space that just wanted to be seen. I just love working with entities, as they always offer us a possibility for growth. So did this one. It was obvious it didn't belong in the room and opened the energetic field to create this amazing Aura Spray. The results she delivers are truly amazing. This beautiful Aura Spray:  
* Helps you experience more ease in challenging healing transmissions.
* Cleares entities and energetic heaviness in an instant.
* Is an ultimate feminine lineage healer and clears out age-old blocks and patterns with greater ease.
* Cleanses every room in your home super fast, including the blocks in your aura.
The name of this amazing Spray was super clear. Just as clear and powerful as her energy. It's all in a name and she more than lives up to her name.
Before this Spray became available in the web shop I had several people experience her. Her fierceness and amazing power to shift energies is felt by everyone, every time.
If you are a healer and are looking for a powerful helper in your business and/or for your own transmissions, our "Kill the Demon" Aura Spray is your go-to. After all, if you are an amazing energy shifter and healer, it's equally important to keep your own energetic space as clean as possible.
How to use: Spray into your aura and energetic field. Close your eyes and take a moment to absorb the different scents of the spray. This way your body can take over from your mind and you will immediately feel the calming and loving effects of this spray.
Use as often as you like.
Take it with you wherever you go.
Our healing sprays are specially designed to support you on your Sexual Healing journey and empower you as an intuitive, wise woman in these modern times.


Ingredients:
Moonwater: To activate your magical spells and helps you manifest with greater ease, joy and pleasure.
Garnet: Gives the powerful foundation.
Rhodochrosite: Keeps the heart open and allows the universal love energy to provide the necessary counterbalance.
Highest Potential blend: Helps reactivate your highest potential.
Gratitude blend: Honors the energetic lines and clears the dark energy that is ready to go.
Clover: Provides grounding.
Pepper: Always delivers that little bit extra.
Jasmine: Besides her amazing fragrance, she is a mood booster and helps you feel more pleasure.
Alcohol
Reviews
There are no reviews written yet about this product.
Newsletter