Spoil me with your love aura spray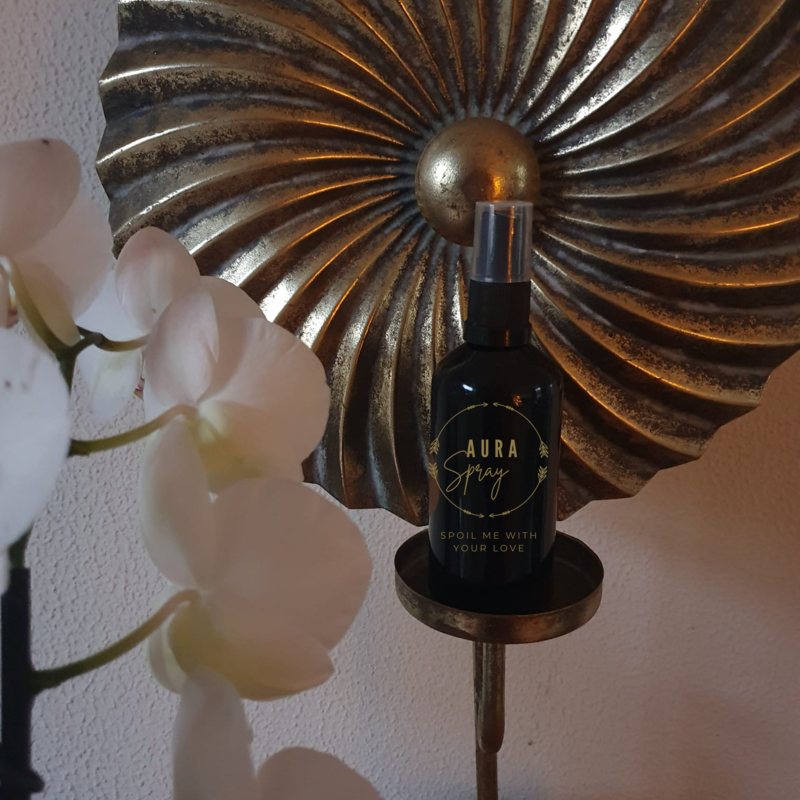 Spoil me with your love aura spray
Spoil me with your love aura spray 100 with rose quartz, amethyst, garnet stone and essential oils: Isis blend, clary sage and frankincense.
Read more
We ship on: Monday, Wednesday & Friday
Personal attention
Packed with love
Free shipping from €100 in NL
The SHE Spoil me with your love aura spray is your sugar daddy in a bottle. Her scent gifts you the golden key to your own heart. 
Helps you feel so much love and safety in your own body. 

Supports the healing of your true feminine and masculine. 

Her energy aligns your love, truth and wealth. 
Created in the energy of the Full Moon. This spray supports your Full Moon rituals and especially when you are deepening your connection with divine love, intimacy or wealth.

SHE is a family owned business where our love, lessons learned in intimacy and building our missions together is integrated in our products. Especially in this spray. Spoil me with your love is for the woman ready to heal her inner mother, rise up to meet her inner queen and ready to build her empire. 

How you grew up is not how you see the world. Deep in your heart you know the world is ready for your truth. This spray helps you shine your light brighter than it ever did. You are worth your true embodiment and her scent helps you open your heart more and more. 

Spoil me with your love aura spray is created within a healing gemstone grid of golden healer, pyrite, hematite and red sun stones. 

Affirmation: I feel and embody my true love, divine essence and know how to always return to pleasure while building my empire. 

How to use: Spray in your aura and energetic body field. Close your eyes and take a moment to really smell the different scents of your spray. This way your brain will know all is well and you will immediately feel the calming and loving effects of this spray. 
Use as many times as you want.
Take it with you wherever you go.  
Our healing sprays are specifically designed to support you on your journey as a wild, magic and sexually healed woman in modern times. 

Ingredients: 
Moon water: To activate your magic spells and help manifest with more ease, joy and pleasure. 
Garnet stone: activates your strength and divine commitment. An Egyptian symbol of life.
Rose quartz: emits strong vibrations of love and supports your emotional healing. 
Amethyst: opens your deeper wisdom and brings calmness to your body. 
Isis: The goddess of divine love and sex magic. Opens your body to receive more. 
Clary Sage: calms the mind and helps with the release of old energy blocks. 
Frankincense: helps to regulate fear and deeply anchors. 
Alcohol
Reviews
"I'm addicted… I love this aura spray!"

Audrey on 27 Mar 2022
Newsletter