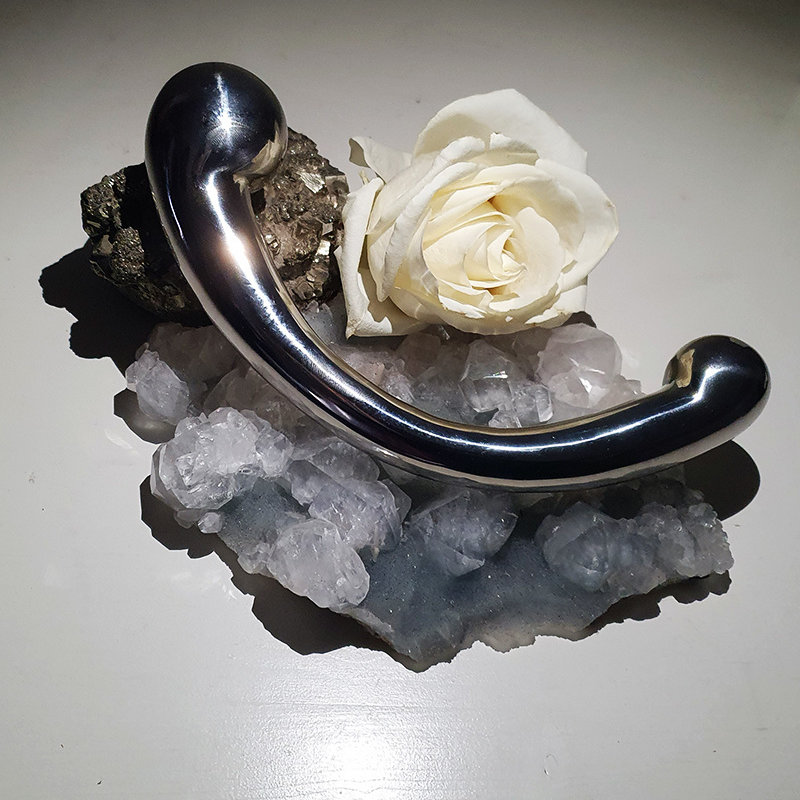 Size: 19 x 3,5 cm

Weight: 1300 gr

Length: 29 cm

Thickness arm: 1,8 cm

Material: Stainless steel
Read more
We ship on: Monday, Wednesday & Friday
Personal attention
Packed with love
Free shipping from €100 in NL
According to Germanic mythology Thor with all his strength fought with giants and monsters. Always associated with his hammer, strength and thunderstorms, Thor is known as the protector of mankind and fertility. In her sexual healing journey every woman is challenged to heal her inner masculine energy, addiction to hustle and burnout. Thor is your man for the job! 

Why should you journey with a relatively heavy and steel yoni wand? As beautiful as all the crystal wands are, there was a moment in my life when this dude did exactly what was needed. 

When I first had to heal sexual abuse that was deeply hidden in my body for many years, I also was advised to explore a heavier, steel yoni wand. I couldn't imagine what it would do and it even felt a bit strange. 

A lot of sexual healing has to be healed in your own Sacred Space. I would always advice to do it together with a coach as your support system but the moment you are actually doing your sexual healing work you will be alone in your own energy. 

With his weight Thor offers an immediate supporting energy as soon as you hold him. Steel brings healing in your yoni that not every woman might understand or is willing to explore. 

When you feel called, his strength: 
* heals your unhealthy masculine energy
* softly but effective breaks down energetic walls
* restores the softness, magic and receptive power of your yoni and cervix.   

Thor is the ideal yoni wand for you when you want to heal your relationship with abundance, true love and he helps you trust and lean into your true feminine energy. 
Reviews
There are no reviews written yet about this product.
Newsletter