Your Warm Embrace Aura Spray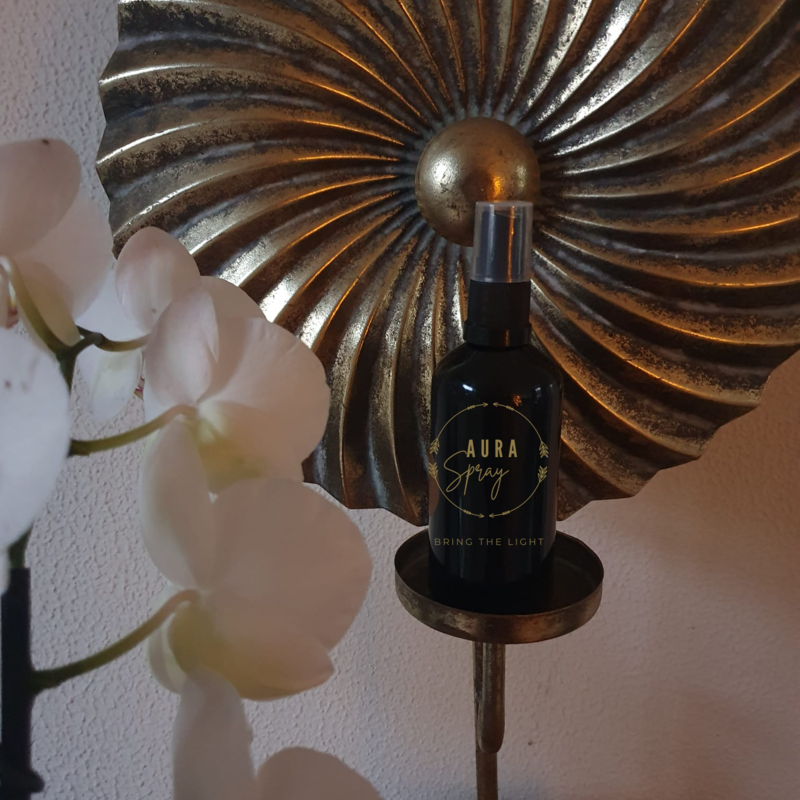 Your Warm Embrace Aura Spray
Your Warm Embrace - Aura Spray, with tiger eye, rhodonite, angel aura & essential oils: clover, sage, chamomile, rose, orange and geranium.
Read more
We ship on: Monday, Wednesday & Friday
Personal attention
Packed with love
Free shipping from €100 in NL
Your Warm Embrace Aura Spray, with tiger eye, rhodonite and angel aura and essential oils: clover, sage, chamomile, rose, orange and geranium. This powerful SHE Aura Spray provides the warm embrace that sometimes feels so welcome.
During the most difficult period in my life, grieving my stillborn daughter, I created this Aura Spray just for me. It helped me feel safe in my own space and her energy reminded me of the warm embrace only my grandmother could offer. This Aura Spray is so powerful in providing the sacred space that you need.
This beautiful Aura Spray:  
* Helps you experience more ease in difficult and challenging healing transmissions.
* Provides a loving energy field that brings comfort and ease in everyday life.
* Her energy on your skin feels like a touch of the angels.
Before this Spray became available in the web shop, I had several people experience her. Her loving energy and warm energetic embrace is felt by everyone, every time.
If you are a healer and are looking for a loving helper in your business and/or for your own transmissions, this Aura Spray is your go-to. She can also be used as a room spray to bring the most loving energy into your own home.
How to use: Spray into your aura and energetic field. Close your eyes and take a moment to absorb the different scents of the spray. This way your body can take over from your mind and you will immediately feel the calming and loving effects of this spray.
Use as often as you like.
Take it with you wherever you go.
Our healing sprays are specially designed to support you on your Sexual Healing journey and empower you as an intuitive, wise woman in these modern times.


Ingredients:
Moonwater: To activate your magical spells and helps you manifest with greater ease, joy and pleasure.
Tigereye: Provides safety and a sacred space.
Rhodonite: Lights up your life.
Angel Aura: Provides softness and light energy.
Clary Sage: For extra clearing that, in moments, is so welcome.
Chamomile: Heals anxiety
Rose: Brings peace and grace in the continuous opening of life. Life works for you!
Orange: brings fresh energy and happiness 
Clover: Provides grounding.
Geranium: supports your emotions by creating a calming and grounding effect.
Alcohol
Reviews
There are no reviews written yet about this product.
Newsletter